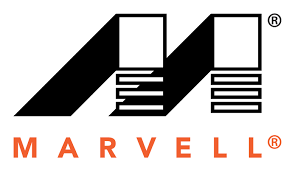 Marvel Yukon Ethernet Card connected to 3Com or HP switch
February 20, 2011
The Microsoft VSS snapshot provider selected returned: "Unexpected provider error". Volume shadow copy creation: Attempt 1. "COM+ REGDB Writer" has reported an error 0x800423f4. This is part of System State. The backup cannot continue.
June 17, 2011
Apart from the usual disk2vhd tools that we use regularly, what about turning an already configured and running HDD to a virtual one?
I came up to a case that the machine was lost, but the hard drive had survived.
After a few surface checks on the disk it appeared to have some bad clusters/corrupted files (the OS was a Red Hat Enterprise Linux 5.3 Server (x86)).
1.
I took the Hard drive and put it on a working Win7 machine (x32/x64 does not matter).
2.
Created a vhd and attached it on the Win7 from the Disk Manager mmc console.
3.
Fired up a Hirens Boot CD and used a partition magic tool to copy the linux partitions to the vhd. This actually failed (had to overcome the warnings) because the HDD was unreadable in some particular areas. But it should generally work on a healthy HDD.
4.
Fired up Norton Ghost from the Hirens Boot CD and made a local image of the hard drive.
5.
I expanded the image to the previously made vhd.
6.
I move the vhd on my w2k8 R2 HYPERV and it worked like a charm! (this will not work on non Linux vhds, I' m sure you are aware of that).
However while I was creating the virtual machine on my w2k8 HyperV R2 with SP1, I saw the following
Copy the contents of the specified physical drives….
This means that if I plug the HDD on my HyperV and mount it I can copy the contents of it on a brand new made vhd…
Don't have the time to test it right now, but if someone does just drop a line and share your experience.
Got to get back to my lab, because my feet have left already…. 
J